We are working on a direct integration with Matomo Tag Manager, just like Google Tag Manager. For now, please follow the below guide to get Matomo Tag Manager working with Complianz. You can follow the progress of the integration here.
Configuring Complianz
To make sure you can use custom events in Matomo Tag Manager, please use the following configuration in the wizard. First, we need to borrow the integration of Google Tag Manager, but not enable Google Tag Manager.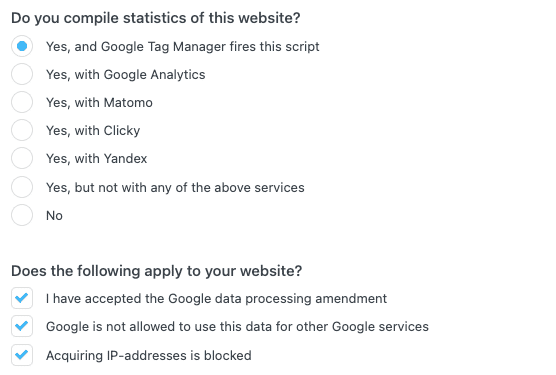 1. Go to the wizard – consent – statistics and answer as shown in this image.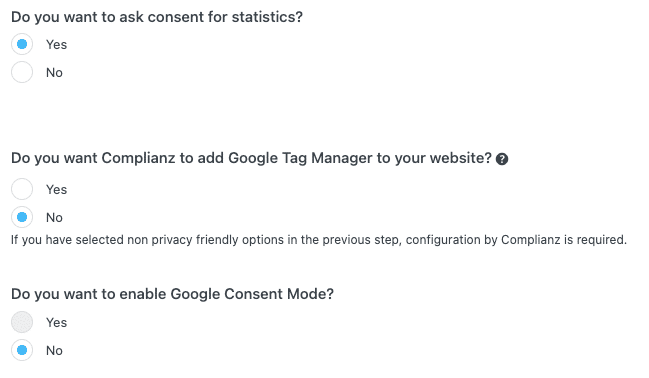 2. Proceed under Statistics Configuration with these answers. Make sure not to add Google Tag Manager with a snippet.

3. Remove Google Tag Manager as a service, under Service Descriptions by clicking delete.
Configuring Matomo
Now we have to make sure the categories on your banner are synched with the custom events in Matomo. For this purpose we can use the following custom events:
| Banner Category | Custom Event Name |
| --- | --- |
| Functional | cmplz_event_functional |
| Preferences (coming soon) | cmplz_event_preferences |
| Statistics | cmplz_event_statistics |
| Marketing | cmplz_event_marketing |
Example in Matomo
To make sure you know exactly how to add a custom event as a trigger, we have an example

Create a trigger for Statistics Tags by configuring a new Custom Event. Go to Triggers – Other and choose "Custom Event"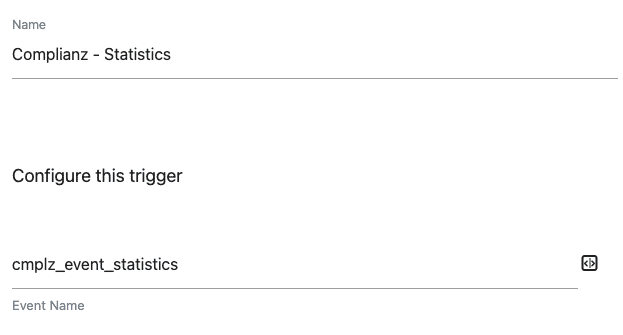 2. Name the Custom Event how you like, we choose a descriptive name. And proceed to add the custom event name under "Configure this trigger". Use the table above to get the correct name.

3. For every Tag you want to trigger with consent on "Statistics" you can choose your new trigger under "Configure when the tag should this".

This should be it!