Complianz uses the upload folder to store a CSS file for the cookie banner. If the upload folder is not writable, there will be no CSS and therefore no cookie banner. This is how you change the permissions with an FTP client like CyberDuck or Filezilla to get the permissions you need:
Navigate to the Folder
In this case, we're talking about the – uploads – folder, which is in the parent folder – wp-content.
Proceed to right-click on the folder. In the CyberDuck version used here you will need to go to – info -. Other versions, or other FTP clients you could look for – Get info – or – File Permissions – etc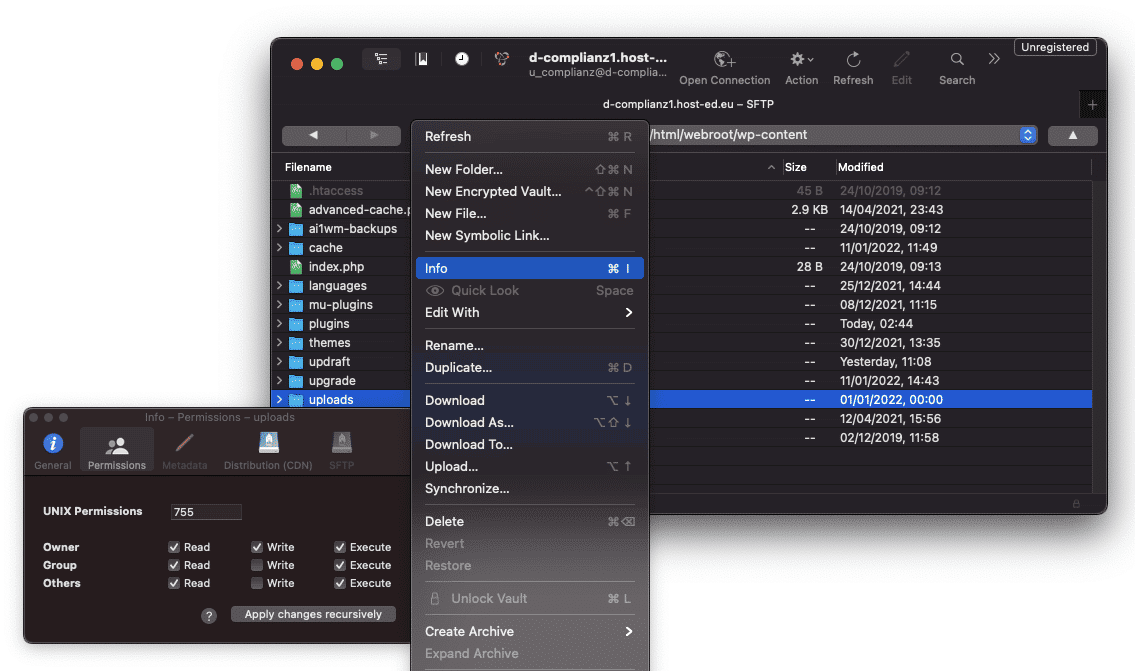 Changing the Permissions
Now you can check and change the permissions. There are 2 ways which will result to the same. You have the UNIX permissions, which is a number. Or you can use the user interface to set everything to – Execute -.

For both purposes, you should fill in, or end up with 755.