If you use Tag Manager for firing scripts, you might have noticed a couple of new questions in our wizard to configure your cookie warning for further implementation. These questions have 4 possible outcomes, with 4 slightly different implementations:
NB. We suggest using the Debug Console from Tag Manager to help you with implementing and reviewing your website. We are working on a simple container to import or copy to you workspace, until then, please log a support ticket if you need any help, we are happy to assist!
The most uncommon implementation: No third party cookies, only Google Analytics without anonymizing IP-addresses


Logically, selecting just 1 or 2 out of 3 checkboxes results in the same outcome, selecting none.
In this case we suggest the following should be set-up under Cookie Warning:
In this example there are only 2 categories; 1. Functional cookies derived outside of Tag Manager, for example a WordPress SSID to log users and so on and 2. Statistics, used by Analytics to collect user data, without anonymizing IP-adresses. This banner would look like this: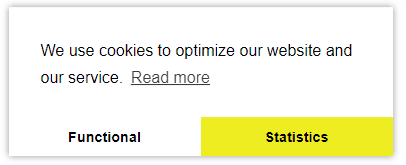 Click here to find out how to configure Tag Manager for a 'Simple' banner.
2. Second implementation: No Third Party Cookies – with IP-addresses anonymized.

If this is your configuration, there's no need to ask consent for placing Analytics, because it is considered to be a functional cookie. Please fire analytics in Tag Manager as a functional cookie with a custom event, cmplz_event_functional. For example: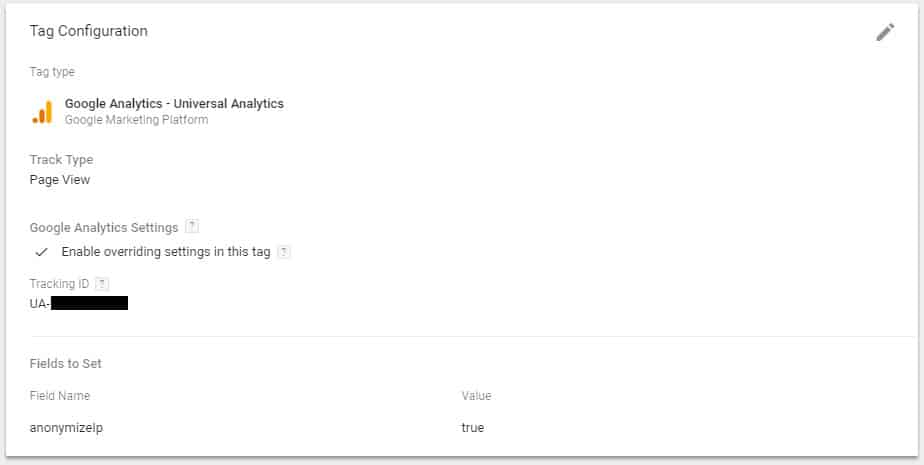 Third (most common) implementation: Third Party Cookies enabled and Anonymizing IP-adresses.

In this implementation you can use different events for different categories, because Analytics is anonymized you should use: cmplz_event_functional for Analytics, as shown above.
Now for the third parties. Let's take the following set-up, with Cookie Banner: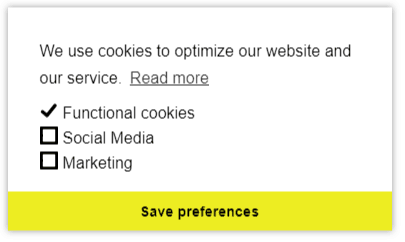 Category Functional = Custom Event > cmplz_event_functional (Analytics)
Category Social Media = Custom Event > cmplz_event_0
Category Marketing – Custom Event > cmplz_event_all
Use these Custom events as triggers for the different category tags. For example, you could trigger LinkedIn Insights with cmplz_event_0 so it fires only if users consent with Social Media. Consent given on the Category Marketing should fire all tags, except Social Media, with cmplz_event_all. In the rare case someone gives consent on Marketing, but not on Social Media.
It could look like this:
4. Third Party Scripts, without anonymizing IP-addresses.
Let's take the following set-up: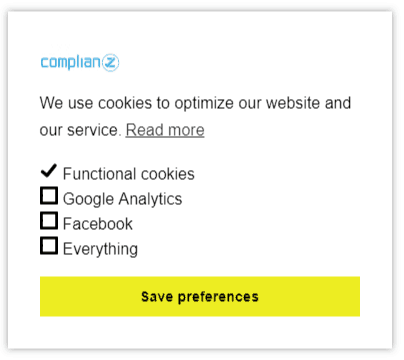 With this configuration, all cookies and scripts placed by Tag Manager is considered non-functional. Meaning every Tag should be triggered by an event related to the category we described.
So starting with the first category – Google Analytics, should be fired with a custom event: cmplz_event_0 (we start counting categories from 0, where _functional and _all, are not considered).
Facebook should be fired with next custom event: cmplz_event_1
Everything means firing ALL, BUT Google Analytics and Facebook. There is always the possibility, however small, users decide to select everything, except Facebook, for example. Use cmplz_event_all to fire this category.