Below we will go through the settings of the cookie banner, and explain the possibilities.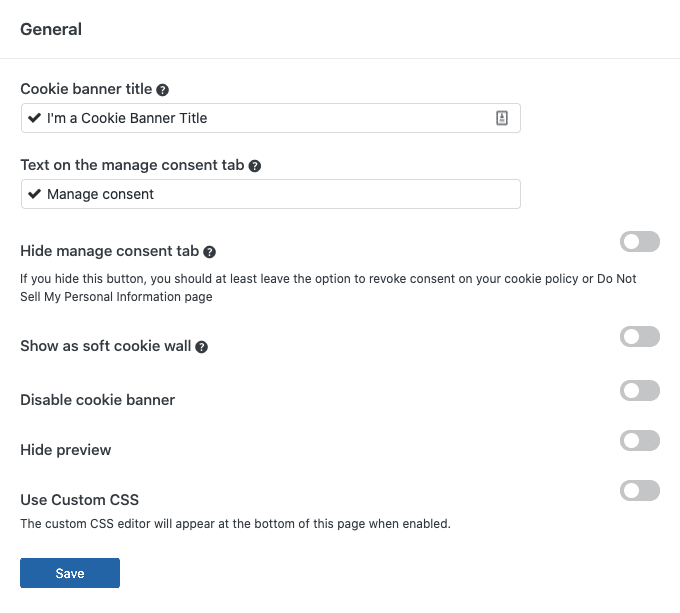 The cookie banner title is for the back-end only, mostly used to identify archived banners, or during A/B testing.
The text on the manage consent tab appears in the smaller banner when consent is set. 
The soft cookie wall. For more information or how to customize, read this article.
You can disable the cookie banner, during development or when you're customizing the banner and so forth.
The preview in the back-end can be hidden, if needed.
Custom CSS can be enabled here. You will find an extra CSS block below. We will explain the possibilities later on.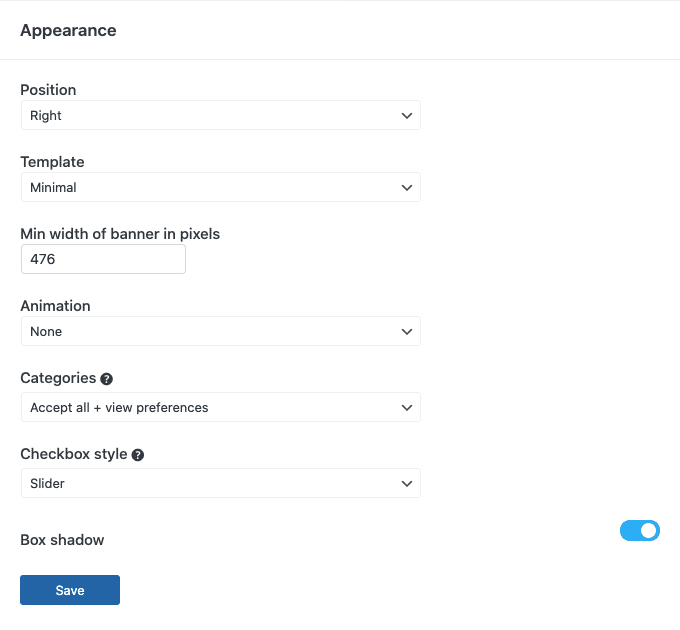 The position will determine where the banner appears on desktop. 
The template is a preset of default settings.
When you add more text or choices to your banner, the banner will grow in height. To negate this you can adjust the banner width here.
You can choose between 3 options, no animation, slide-in/out or fade in/out.
This controls how we display your banner. It will be set to the preferred setting by default.
Styling of your categories.