Using Adobe Typekit (Fonts) on your website results in a connection to the Adobe CDN to request and download font files and CSS assets. The Adobe CDN operates from the United States.
As this connection results in personal data (IP addresses) being transmitted to the United States, and as the Adobe Typekit Terms of Use do not allow for locally hosted implementations: that connection will need to be blocked prior to obtaining explicit consent from the website visitor.
Blocking Adobe Typekit (Fonts)
For detailed instructions on the installation of MU Plugins, please refer to our earlier article.
Copy the code below to a new .php file and Save it.
Upload the .php file to your website and place it in the folder /wp-content/mu-plugins/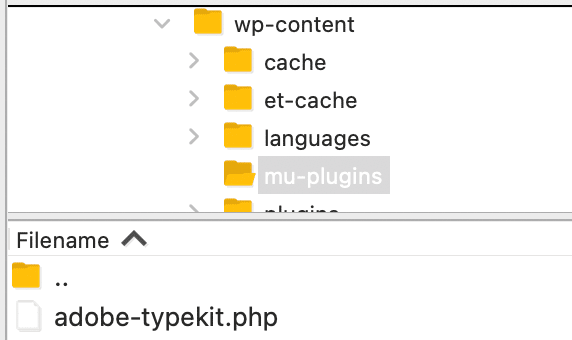 You're done! Adobe Typekit/Adobe Fonts sources will now be blocked prior to obtaining consent from the website visitor.