Below we will give a quick introduction on how to customize your new Cookie Banner. There are 3 ways you can customize to your liking.
The new cookie banner is made from a single HTML template that is modular by design. This means all the elements you see in the banner can be changed and removed if so desired. We will do a quick run-through of the possibilities.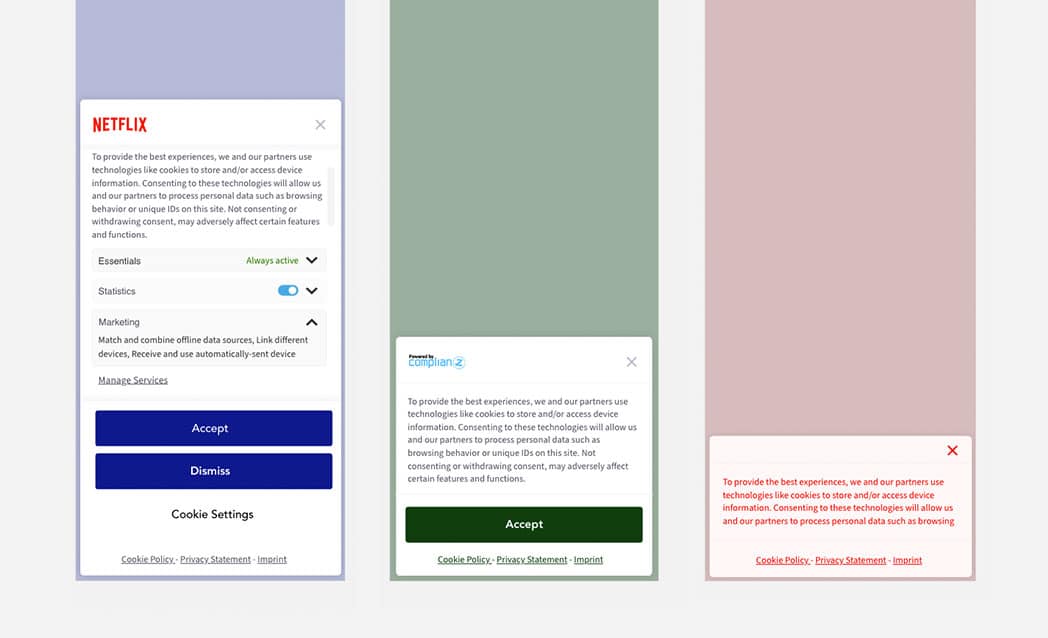 We recommend starting with our default template, you can default to our template by clicking "Reset values".
From there you can choose to do with each element what you want. Remove or Change.
1.1 From Default to Minimalistic
Starting with the below banner you can achieve a more minimalistic approach with just a few clicks.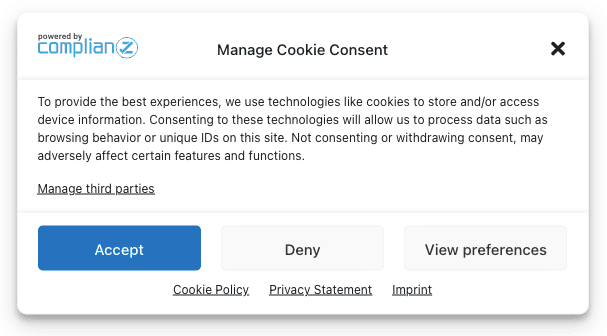 You can now remove or change the following in just a few clicks;
Remove header by disabling logo, title and close button.
Change your template to Accept/Deny
Shorten the text
Set the banner width minus 100px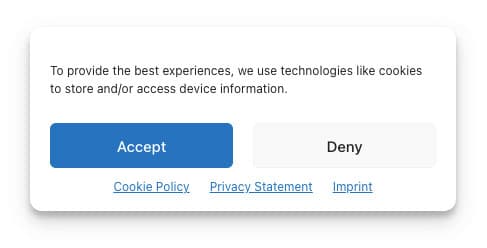 The possibilities are endless, you can of course choose your colors, border radius, position, and more. To even go further you can add some CSS, or start from scratch as shown below. You can add custom CSS by enabling the custom CSS setting which will enable the common classes directly available to edit.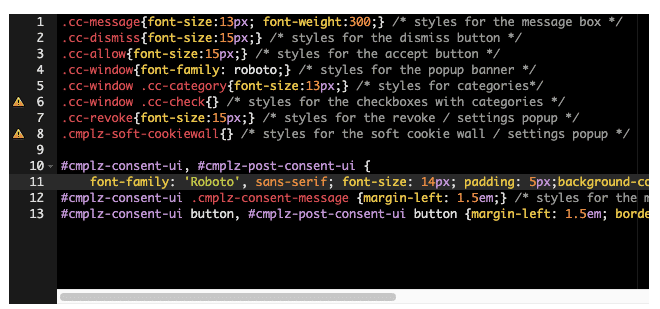 To style your Cookie Banner with Elementor and only use Complianz' Consent Management, you need the following:
Elementor Pro – This includes 'Pop ups'
Complianz Premium – This includes the integration and templates
To start, go to the Complianz wizard to enable the integration and load the default templates for the Cookie Banner – Manage Consent Button (optional) and the Legal Hub (optional).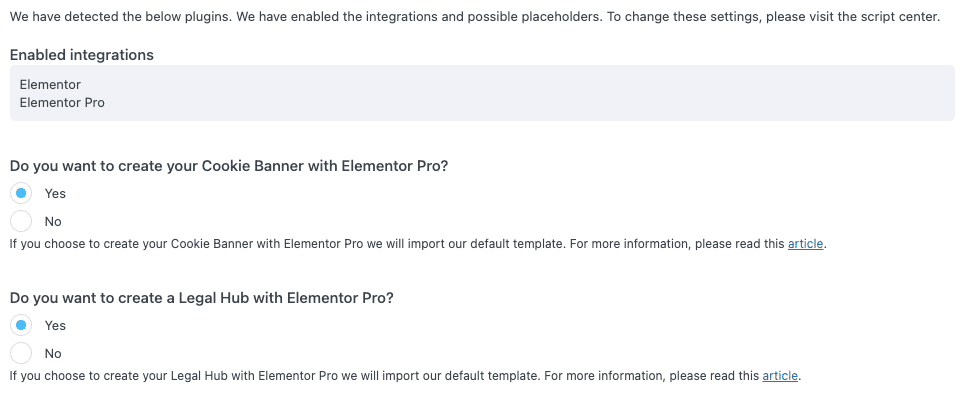 The proceed to Templates – Popups and start designing your Cookie Banner by Elementor & Complianz. You can start with our default with Elementor widgets and do whatever you like!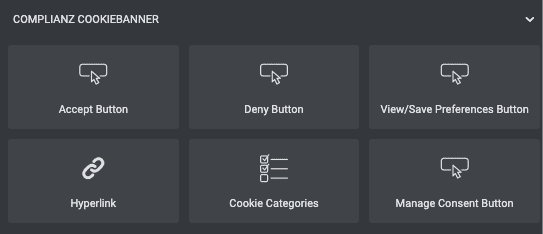 Want to start from scratch and make your own? Either add to our current CSS file or clear and start from scratch. You will need the below filter to start your design.