Do you want a floating "manage consent" widget, like the example below? Then keep reading!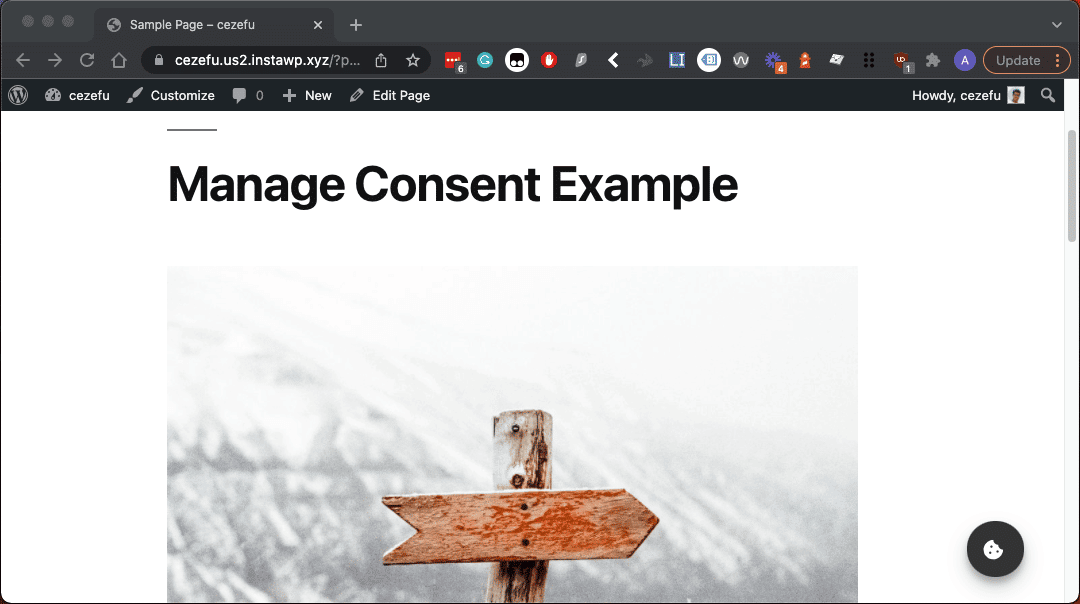 Some CSS, a little hack and Font Awesome
We use an import for Free Font Awesome icons so the CSS works. There's a plugin for this as well, just search for "Font-Awesome", but this should work for DashIcons and SVG as well, if you edit the CSS a little bit.
To use the current manage consent button to a floating widget, we can either introduce a whole new div, with some javascript or you can hack a little bit to get the same result.
This is the hack; under Cookie Banner settings rename "Manage Consent" to ".". We will remove the dot with some CSS.
Then proceed with some CSS and you're done. You can tweak the position by interchanging bottom/right etc to get what you want.