Here's how you can change your Google Maps Placeholder to match your location, and/or Google Maps style.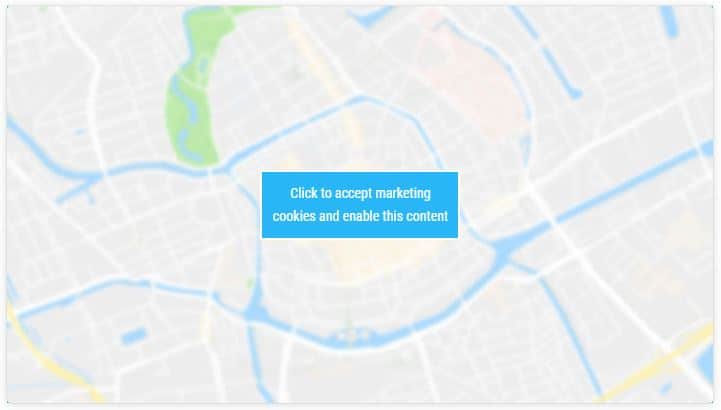 First, a quick introduction on how placeholders are set. Video placeholders, like Vimeo, YouTube, and Dailymotion, are downloaded to your uploads folder based on your video thumbnail created for your video. For other services, like Facebook or Google Maps, we serve the placeholders ourselves, but you can change them if you like!
Read more about loading Vimeo privacy-friendly without placeholder.
Changing the Google Maps placeholder with FTP
You can replace the image used for Google Maps placeholder in your root folder and then: wp-content/plugins/complianz-gdpr/assets/images/placeholder-google-maps.jpg
For premium, it will look like wp-content/plugins/complianz-gdpr-premium/assets/images/placeholder-google-maps.jpg
NB. Make sure you use the same file name, placeholder-google-maps.jpg, and use 721×421 pixels. You can save the above image for reference.
Changing the blocked content notice for all placeholders
As you might have noticed, no pun intended, the blocked content notice is different from the default notice. We chose the default notice to match our placeholders and be visible on video placeholders, whereby the placeholder is unknown.
If you want your own notice, please read this article: https://complianz.io/css-lesson-5-styling-the-blocked-content-text-on-placeholders/.