You might have seen a similar notification as shown below:
We have enabled the MonsterInsights integration. For more information on this subject, please read this article.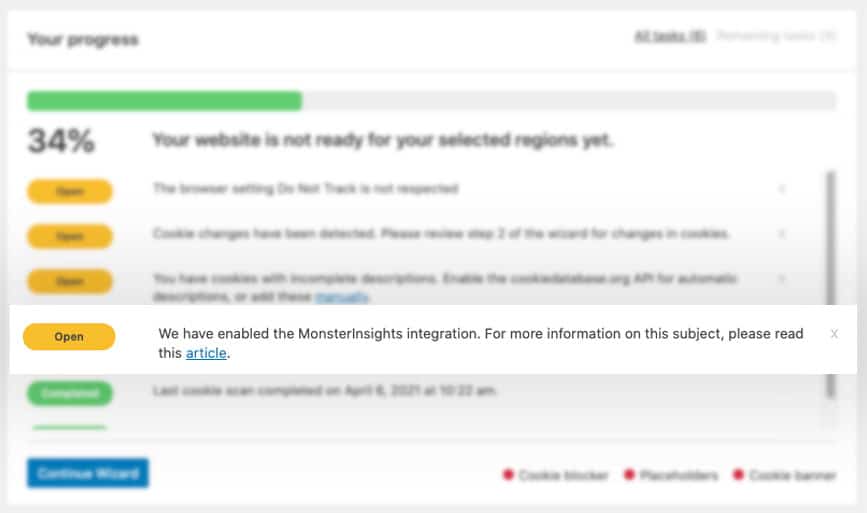 But what does it mean?
There are three ways Complianz handles consent for plugins;
It works without integration, the scripts and files are recognized and handled by Complianz. This is mostly the case when plugins add already known scripts, for example Facebook Pixels and Instagram Feeds.
Specific integrations, as shown above. Whereby the exact settings in a plugin are not visible in the output, so we need a specific integration. An example is MonsterInsights for Analytics, or AMP. Many more are available, and we're always looking for feature requests!
The Script Center. A way for you to customize your integrations with plugins, services and scripts you manually add to your website.
The WP Consent API. Some cookies are set with PHP, or scripts are bundled by a plugin so we can't differentiate in the specific scripts that set cookies, or should be blocked prior to consent. An example is Contact Form 7.
If an integration is enabled, it means a specific code is used to handle consent. Here's a quick example: