Release 3.0 is here.
Our changelog and future updates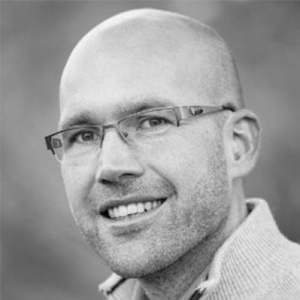 Rogier
Senior Developer
WordPress Privacy Suite from Complianz
A quick overview
For the last month we have been improving our plugin with the help of our users. See or Hall of Fame of the contributors who went far and beyond to test our 3.0 Beta release.
The biggest changes are the technical approach to blocking embedded video's with placeholders and a new UI for the Cookie Banner settings. The latter will open possibilities for future updates in Cookie Banner templates for current and new privacy laws.
Future plans for Complianz
We have a lot of plans, but to keep it short and sweet:
Placeholders for Social Media and other iFrames
Redesign of the user interface to make room for all levels of users and new features.
Open Source Cookiedatabase with free API call for Complianz users. (cookiedatabase.org)
Canadian privacy law
New languages
Sharing A/B tests with fellow users so templates of high converting banners are for public use.
Missing any features? Let us know!
Hall of Fame
Thanks to our active users on the forum and on our website. A special thanks goes out to below users for there input, patience, insights and new features!
Changelog 3.0
Fix: removed Google Plus integration, as it's discontinued
Fix: prevent saving from document URL's on autosave and revisions
Fix: moved linkedin from script blocked list to async loaded list
Fix: default region is now one of the selected regions in the wizard.
Fix: when localstorage is empty, empty array could cause PHP error during cookie scan
Fix: excluded elementor_font post_type from scan
Fix: hyperlink in disclaimer (Dutch)
Fix: As elementor uses the classic shortcodes in Gutenberg, an exception should be made for Elementor when inserting default pages
Improvement: Hide nag notices from other plugins on Complianz pages.
Improvement: Added export feature
Improvement: Completely rewritten video blocking and placeholder code, which should reduce possible issues
Improvement: Added HappyForms integration to enable recaptcha initialization.
Improvement: Extended support for different types of IP detection on servers e.g. Cloudflare.
Improvement: Moved string translation support for polylang and WPML to core
Improvement: Added option to disable adding placeholder HTML to video's
Improvement: Added plural for Social Media statement in Cookie Policy
Improvement: Added exception for Non Personalized Ads in advertisement section in Wizard and in Cookie Policy
Improvement: Added escaping to outputted javascript, all scripts moved to templates
Improvement: Moved cookie banner settings to separate table and object
Improvement: Limit ajax requests to a/b testing and multiple regions
Improvement: Placeholders for Gutenberg variations with Pagebuilders and various themes.
Improvement: Disabling placeholders if needed
Improvement: Full compatibility with Newspaper and Adsense
Improvement: Blocking IP Adresses for comment section. (option)
Improvement: Variable cookie scan for high traffic websites to minimize server capacity.
Improvement: New UI for cookie banner settings.