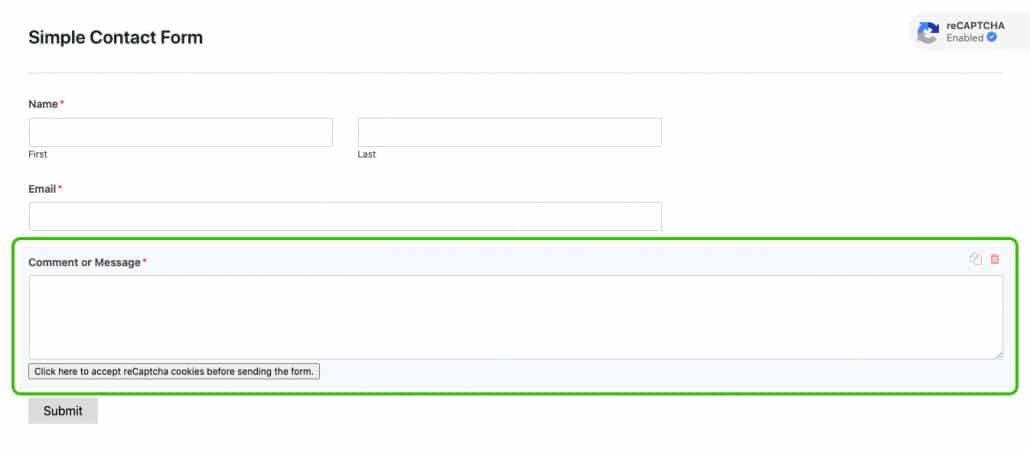 2. Look for 'Description' to add the below HTML.
For example see below image. The HTML will create a link that will only be available when cookies are not yet accepted.
3. If needed, style your new consent button.
You can use below CSS classes to override your theme's styling. You can ofcourse add more styling if so desired.
4. Result.
This based on the default styling by WPForms. You can change this however you like.