Complianz 3.1 Changelog and Documentation
The newest release is here!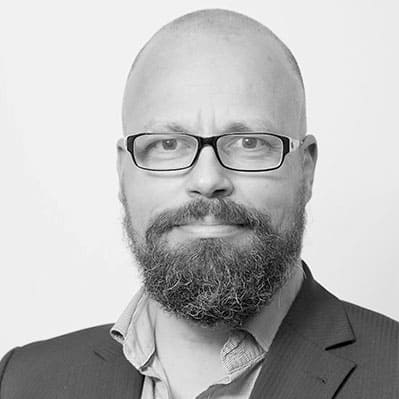 Mathieu
IT Law Specialist
WordPress Privacy Suite from Complianz
Release Complianz 3.1 is out! Besides the usual fixes, compatibilities, and improvements. We added a few new features in 3.1. We will explain what we've added and how it might affect your website.
If you have any questions surrounding the new update and the documentation does not assist in solving an issue, or explaining a new feature. Please use the support form below.
NB. Users with the Free version will receive 3.1 next week.
Consent Registration + Data Minimization = Proof of Consent
The first new feature is "Proof of Consent". This will be available as a new menu item in our plugin.
In short
Proof of Consent is a snapshot of your cookie policy and cookie banner settings for every significant change you have made in the wizard. These time-stamped documents can be exported as a PDF and shared with any user who requested proof of consent registration. How this constitutes user consent registration while respecting data minimization guidelines. Read our article on consent registration.
---
The Soft Cookie Wall
Because GDPR and other privacy laws have disallowed the "Hard" Cookie Wall (https://complianz.io/cookie-walls-allowed-or-not-gdpr/) we never added a template for this purpose, other than a CSS workaround. With this release, we have added a soft cookie wall.
In short
The softer cookie wall will work as a normal cookie wall but will add a dismiss button to respect guidelines. For an example and some CSS' extra's read our CSS lesson for the soft cookie wall.
---
Extended Placeholders
We extended the functionality of the placeholders. We have added individual placeholders for popular services, e.g., Facebook, Google Maps, Instagram, etc. And an easier way to edit your own!
For an example of the Instagram placeholder and how to configure your own, please read our recent article.
---
Script Dependencies
In some cases blocking scripts may cause other scripts to fail because the latter script is dependent on the blocked script. This might also happen when a previously blocked script activates after consent but fails if it is fired in the wrong order.
If this happens, you will most likely see an error in the console log of your browser. We added the possibility to force a specific sequence when dependencies are present.
To use this feature, you can either use a filter via a MU Plugin, as described here. Or you can leave a support ticket for assistance.
Full change log 3.0 to 3.1
== Change log ==
= 3.1.0 =
* Improvement: proof of consent page, which works as user consent registration on settings change
* Improvement: added script dependency array, to enable scripts to fire in a certain order
* Improvement: extended placeholder support for non-iframes
* Improvement: added soft Cookie Wall
= 3.0.11 =
* Fix: version stripping second digit for upgrade check
= 3.0.10 =
* Fix: Avia front-end pagebuilder getting blocked by cookie blocker
* Fix: Lawfull => lawful
* Improvement: added custom jquery event to hook into cookie consent events
* Fix: set Google Analytics as not functional
* Fix: duplicate advertising cookies settings in US cookie policy
* Improvement: added PayPal cookies
* Improvement: added cc-revoke example
* Improvement: added helptext to explain email addresses are obfuscated
* Improvement: sanitizing of hex color in custom css
* Improvement: WP Google Maps integration
* Improvement: moved do not track me integration to filterable array
* Improvement: prevent policies from being generated when not activated in settings
* Improvement: pixelyoursite plugin support
* Improvement: notifications when cookie blocker is enabled, to make sure users understand the implications
* Improvement: dropped youronlinechoices as suggested service
= 3.0.8 =
* Improvement: add option to configure your own cookie policy URL
* Fix: creating legal document page when none is available after region switch
* Improvement: W3C validator compatibility for documents
* Fix: javascript pattern not matching correctly, causing both text/plain and text/javascript scripts.
* Improvement: recommended action on Google Fonts
* Fix: Pass font color to cc-category class
* Fix: allow for content in iframes tags in regex pattern
* Fix: hide comment checkbox when WP personal data storage for comments is disabled
= 3.0.7 =
* Tweak: remove blocking of custom Google implementations, as it is not yet possible to reactivate them
= 3.0.6 =
* Fix: new regex did not exclude cmplz-native scripts from cookie blocker
= 3.0.5 =
* Fix: saving when saved data is not an array
* Fix: prevent force category for Tag Manager after switching back to GA
* Improvement: allow for Youtube video series URL
* Fix: several improvements for US documents
* Improvement: when marketing level category is selected, statistics category should not get consent
* Improvement: not scrolling to top when accepting
* Fix: table remove on plugin deletion
* Improvement: CSS classes for Cookie Notice
= 3.0.4 =
* Fix: expiry days not passed to cookie banner
= 3.0.3 =
* Fix: add href to accept button on cookie banner
* Improvement:
shortcode
* Fix: Cookie policy advertising and analytical cookies settings fix
* Fix: Not saving unchecked checkbox custom document css
* Fix: Privacy statement for eu notice when using US only
* Fix: If page is deleted, stored cookiepage url could be empty
* Fix: When switching settings for advertising cookies, output might show both advertising and non-advertising paragraph
* Fix: No cookie banner mention in cookie policy when no banner is needed
* Fix: Cookie blocker was not activated when only statistics required a cookie warning
* Fix: selecting no thirdparty services or cookies could lead to double activation of statistics
* Fix: Selecting US as target region in some cases did not fire the default consent which is allowed for US privacy regulations
= 3.0.2 =
* Fix: Gravity forms checkbox not generated correctly
* Fix: Brand color not updating in cookiebanner
* Fix: US Cookie policy not showing correct purposes
* Fix: Incomplete cookie causing not reaching 100% without notice
* Fix: Enabling TM categories
* Fix: Elementor forcing lineheight of 0 in embeds
= 3.0.1 =
* Fix: hook for DB upgrade moved to an earlier one.
= 3.0.0 =
* Fix: removed Google Plus integration, as it's discontinued
* Fix: prevent saving from document URL's on autosave and revisions
* Fix: moved linkedin from script blocked list to async loaded list
* Fix: default region is now one of the selected regions in the wizard.
* Fix: when localstorage is empty, empty array could cause PHP error during cookie scan
* Fix: excluded elementor_font post_type from scan
* Fix: hyperlink in disclaimer (Dutch)
* Fix: As elementor uses the classic shortcodes in Gutenberg, an exception should be made for Elementor when inserting default pages
* Improvement: Hide nag notices from other plugins on Complianz pages.
* Improvement: Added export feature
* Improvement: Completely rewritten video blocking and placeholder code, which should reduce possible issues
* Improvement: Added HappyForms integration to enable recaptcha initialization.
* Improvement: Extended support for different types of IP detection on servers e.g. Cloudflare.
* Improvement: Moved string translation support for polylang and WPML to core
* Improvement: Added option to disable adding placeholder HTML to video's
* Improvement: Added plural for Social Media statement in Cookie Policy
* Improvement: Added exception for Non Personalized Ads in advertisement section in Wizard and in Cookie Policy
* Improvement: Added escaping to outputted javascript, all scripts moved to templates
* Improvement: Moved cookie banner settings to separate table and object
* Improvement: Limit ajax requests to a/b testing and multiple regions
* Improvement: Placeholders for Gutenberg variations with Pagebuilders and various themes.
* Improvement: Disabling placeholders if needed
* Improvement: Full compatibility with Newspaper and Adsense
* Improvement: Blocking IP Adresses for comment section. (option)
* Improvement: Variable cookie scan for high traffic websites to minimize server capacity.
* Improvement: New UI for cookie banner settings.